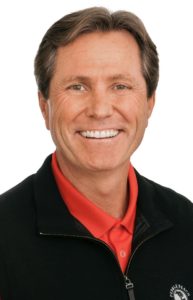 Bill worked for over 26 years in corporate America with small, mid-sized and Fortune 500 companies.  While at Hewlett Packard, Bill managed and led teams in  supply chain management and human resources. Bill spent 15+ years with global electronics manufacturing services companies in international business development, global account management, sales, marketing and customer program management.
Through this rich and broad work-history, Bill served in leadership roles that generated intended results not only through his own efforts, but by bringing out the best in others. Bill holds a B.A. degree in business from Michigan State University where he graduated Summa Cum Laude.
In August 2007, Bill joined Excellerate Solutions as senior partner. As an innovative coach and corporate trainer, Bill works with organizations and individuals to achieve extraordinary results – to go from surviving to thriving! He focuses his energy in the areas of leadership and team development, career transition coaching, and employee engagement based on linking people's passions and purpose to the organization's mission for mutual success.
In May 2009, Bill graduated from Resource Associates Corporation's Coaching Academy (now Trusted Advisors Network) as a certified business coach. The Coaching Academy is an 8+ week training/certification program which incorporates the principles and practical application of key coaching competencies.
Since 2010, Bill has worked extensively in the field of energy management and resilience for GlaxoSmithKline, Johnson & Johnson, Allstate Insurance, and most recently with Mars Corporation. This work includes both workshop facilitation and follow-up coaching and is designed to increase employee engagement and resilience both personally and professionally.
In 2012, Bill and his partners Dave Vogelpohl and Susan Arnold became certified facilitators of the Passion Profiler assessment tool that reliably measures and identifies one's intrinsic passions and to what degree they are being manifested at work.
In August 2015, Bill graduated from North Carolina State University's 10 month Business Coaching Certificate program to take his coaching skills and competencies to an even higher level.
Bill lives in the Charlotte, NC area and has two adult children, Krista and Bryan. His hobbies and interests include: reading, golfing, hiking, exercising, watching movies, music, and all sports.