Dave founded Excellerate Solutions to guide organizations and individuals to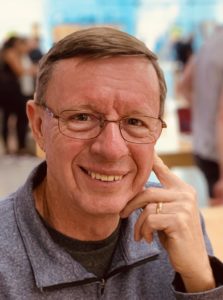 maximize their potential. Excellerate Solutions is committed to helping individuals and growth oriented companies to realize their long-term health and success.
Over his 30-year business career with Fortune 500 companies, Dave has developed the people and business skills necessary to address complex business issues and deliver solid results. He is a leader with first-hand experience in the strategic, operational and financial aspects of running a business. Over his career he has worked in the areas of research and development, manufacturing, sales, international operations and general management with profit and loss and non-profit responsibility.
As Vice President of a new business unit in Lucent Technologies, Dave led a high performance team of over 500 people that created a wireless technology center, which designed and produced 4 new cellular telephones over a two-year period and resulted in sales of $150M. As Director of Business Development and Management of a contract manufacturing business in AT&T, Dave was responsible for growing the business from $23M to $200M over a three-year period. As Director of Manufacturing at AT&T Federal Systems, he was responsible for a 420 person manufacturing organization and led the re-engineering of the business to streamline the processes and transform them from defense contractor based to commercial based while reducing the overhead costs by 25%. Also, while with AT&T, he led the establishment of a 40 person Research and Development operation for Bell Labs in Singapore. As an account manager for Celestica Design and Engineering Services, Dave led his division in sales in 2005 producing revenue, which represented one-third of the entire revenue of the division. In 2007 Dave received the distinction of Certified Business Coach from the Research Associates Corporation Coaching Academy.  After moving to Orlando, FL in 2013, Dave consulted and served as the Operations Director for a non-profit 501C3 corporation called Healthy Growing Churches, where he was responsible for finance, fundraising, and business operations.
Dave holds a B.S. degree from University of Missouri at Rolla and a M.S. degree from Purdue University. He holds 5 patents from R&D work done early in his career with Bell Labs. An advocate of continuous learning, he has participated in numerous training and development programs focusing on leadership, management, strategic planning and related areas.
His strong commitment to community involvement has included serving with Leadership Greensboro, the Board of Directors of the Alamance Chamber of Commerce, chairperson of the Liturgy Committee at St. Francis of Assisi parish which involves leading the 800+ volunteers associated with the various liturgical ministries at the parish, Grand Knight of the Knights of Columbus Council 9709, a 150 person organization, and leadership of the St. John Vianney lector ministry.
Dave currently lives in Orlando, FL with his wife Ann, 3 children, who have college degrees and are employed with Fortune 500 companies, and 7 grandchildren.